Meet the Change Maker: Motley Garcia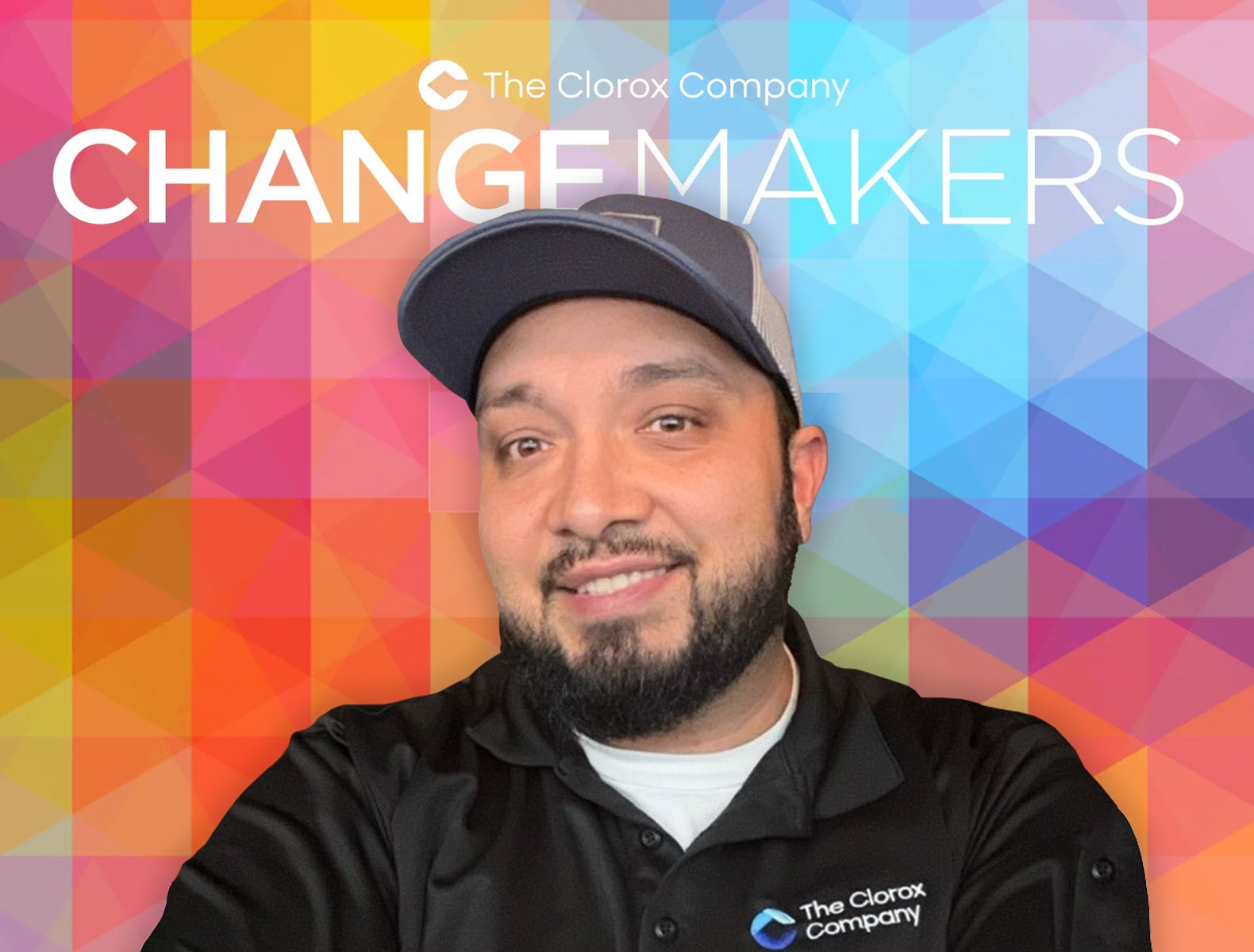 The Clorox Change Makers initiative spotlights people who actively champion inclusion, celebrate diversity, promote equity, and practice allyship — what we call IDEA — to make a positive impact on our business and culture. This month, we're highlighting Motley Garcia, a production manager at our Hidden Valley Ranch plant in Reno, Nevada.
Motley saw an opportunity last year to increase representation of Native Americans at Clorox by establishing a new employee resource group called NATIV, standing for Native American, tribal and indigenous voices. During his 11-year tenure, his passion to do the right thing, bring people together and share knowledge has been instrumental in fostering a more inclusive culture at Clorox. 
Can you tell me about an accomplishment from your time at Clorox that you're proud of? 
Two achievements come to mind. The first was the opportunity to become a project manager at the Reno plant after my manager encouraged me to participate in training to "uplevel" my skills. I learned a ton throughout my training and was able to build new relationships inside of Clorox and beyond. With this new level of responsibility, I feel that I've been able to make a difference for my teammates at the plant starting with helping to relieve shared pain points in our day-to-day operations.
Another important milestone for me was when I helped start the NATIV ERG last year. Native and indigenous people are incredibly diverse with vastly different regional identities and cultures, so I, among many of my fellow teammates, felt it was incredibly important that we provide a space to share stories and learn about different histories, traditions and experiences. By creating NATIV, we hope to extend Clorox's celebration of diverse cultures, nurture professional development, and give back to native and indigenous communities through volunteering opportunities. We know we have a lot of work to do in this space, and I'm proud to be part of it!
How do you think about IDEA, and what experiences have shaped this for you? 
We hear a lot about embracing diversity in the workplace or education settings, but to me IDEA at Clorox isn't just about promoting inclusion to meet the status quo. I think about IDEA as the proactive inclusion of diversity, equity and allyship.
Diversity in a vacuum can feel like just another way to group or categorize people, which can often feel restrictive and even work against efforts to foster inclusion. By intentionally championing allyship, IDEA is a more holistic way to broaden our inclusion lens to better recognize and value individual identities, experiences and contributions.
To me, the wealth of learning and networking opportunities provided by the various ERGs have been an essential driver of IDEA at Clorox and will continue to be an important tool platform maintaining our inclusive culture.
What has helped enable you to be a Change Maker?
I would say my willingness to talk and to be open about things, especially expressing when I agree and disagree with something. My upbringing and prior work experience have given me the drive and motivation to change myself for the better, and if learnings from that journey can benefit others, well, I'm all for it!
Within Clorox specifically, my peers and leaders have been a huge source of inspiration for me. A prior manager and professional mentor of mine was particularly encouraging and regularly reminded me of my own potential. Not only did he demonstrate trust in me to exceed expectations and drive results, but, more importantly, he provided me with new and meaningful opportunities to grow within my role. Additionally, one of my plant's HR partners had an immensely positive impact on my teammate experience by making me aware of Clorox's ERGs and introducing me to the right people to get the NATIV group started.
Although I can't name every person who has helped shape my career over the years, I'm truly grateful for the whole team at the Reno plant for how they've fostered an environment built on mutual respect and hard work. The commitment we all share to support IDEA has truly enabled me to be a Change Maker.
Do you have any advice on small actions to bring inclusivity into everyday attitudes and interactions?
Listen to others, stay open minded when taking in information and be as willing to help as you can. Also, take a step further and encourage your peers to go after the things they want to achieve and not limit themselves. The simple acts of listening and offering support go a long way toward bringing people together and drive inclusivity.
+++
To live our purpose and values, we must build a workplace where every person can feel respected, valued and fully able to participate in our Clorox community. We aim to lead by example, at every level within the company, and to continually challenge ourselves to do better.  Learn more about our inclusion, diversity, equity and allyship efforts here.