Meet the Change Maker: Linus Çañamo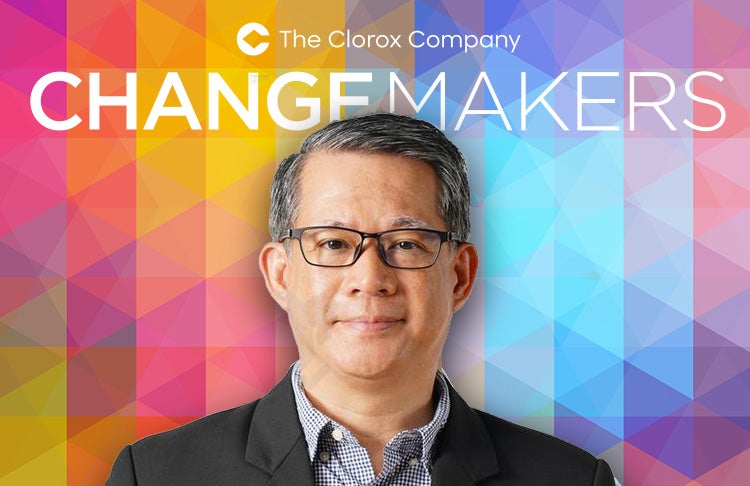 The Clorox Change Makers initiative spotlights people who actively celebrate diversity, promote inclusion and practice allyship, making a positive impact on our business and culture. This week we focus on Linus Çañamo, associate sales director and Asia's IDEA taskforce leader.
Throughout his childhood, Linus' parents set the example by volunteering and supporting underserved communities. In college, he dedicated himself to his faith and to making a difference, carrying on his parents' legacy by helping others through his church and community as well as at Clorox.
Can you share how you think about IDEA and what shaped this for you? 
Diversity encourages us to have diverse perspectives and experiences. Inclusion creates the space for those differences to exist by creating an environment of belonging and a sense of community. When we began the Asia IDEA taskforce, I made a point to listen to everyone's stories before we tackled the main agenda.
Over time, I realized that thinking about IDEA is similar to developing relationships with family and friends. You need to invest the time. Show interest in others — listening to their stories and appreciating the uniqueness of each one — and then celebrating or being there for each other.
Can you tell me about an accomplishment that you're proud of? 
I am proud of the vision we developed for Asia IDEA: "People genuinely happy working every day." Regardless of role, tenure, or experience, each of us aspires to have an environment where everyone is simply happy and inspired to be their best self at work every day.
I am also proud that we successfully launched the Asia IDEA in our Asia Town Hall toward the end of the last fiscal year. We communicated the Asian and enterprise vision and efforts, seeded interest, and started conversations with teammates. The launch of the CLOROX ACE (Asia Connect & Enjoy) Teams channel dedicated to IDEA efforts followed and has allowed us to continue to connect with team members on this topic.
How have you seen our culture change as a result of your IDEA work? 
Teammates are now aware that they each have a role to play. We appreciate and understand that the absence of inclusion leaves us focusing only on the work we must complete every day, without the benefits that come from connection and incorporating different perspectives. We are creating an environment that is open to everyone sharing and listening to diverse experiences.
Do you have tips/advice on small actions to bring inclusivity into the everyday? 
Have a meaningful conversation with a teammate. Be interested and find time to listen to their stories, even beyond work.
IDEA at Clorox
To live our purpose and values, we must build a workplace where every person can feel respected, valued and fully able to participate in our Clorox community. We aim to lead by example, at every level within the company, and to continually challenge ourselves to do better. Learn more about our inclusion, diversity, equity and allyship efforts here.