Meet the Change Maker: Dilpreet Kaur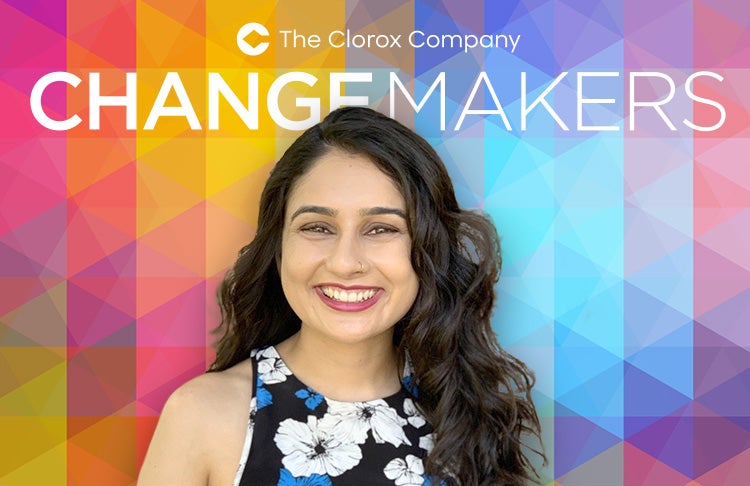 The Clorox Change Makers initiative spotlights people who actively celebrate diversity and create a more inclusive culture, making a positive impact on our business and culture. This week we focus on Dilpreet Kaur, a senior scientist in R&D.
Dilpreet's mother wore her Punjabi suit everywhere — to the grocery store to parties to school pick-ups. It was normal and what she felt comfortable in. Dilpreet did the same, but as she got older she was self-conscious about looking different. She wondered how her mom was so confident, yet she herself felt embarrassed. Which led her to wonder, why anyone would judge others for the way they look or dress? And so began her life of questioning why things are the way they are and continually seeking to understand.
Can you share how you think about I&D and what shaped this for you?
It's fundamentally about being curious about other people and believing that those differences shouldn't hold anyone back from what they want to achieve — whether it's a job, being able to marry who they love, or being able to safely live their day-to-day lives.
My spark happened in high school when Prop 8, which banned same-sex marriage, was on the California ballot. I was curious about why this issue was so polarized and why people felt so passionate around the word "marriage." After asking a lot of questions about the topic and learning from different perspectives, I realized where I stood on the issue: I didn't want to stop anyone from having the same rights as someone else.
From then on, I've kept trying to grow and seek to understand while carrying humility. I don't know what it feels like to walk in someone's shoes. I try to listen and, when it's my turn, share my story so we can all grow together. I believe in the spirit of learning about each other and believing that we all deserve a world in which who you are shouldn't stop you from achieving your dreams.
How have you seen our culture change as a result your I&D work?
As the eldest in my family, I have a sibling and small cousins who look up to me. And I noticed from an early age that just telling someone to "do the right thing, even though it's harder" didn't carry nearly as much weight as practicing what I preach. So last year, I did a "hard thing" for me, which was admitting that I'd mispronounced my name for most of my life to make it easier to say for other people. And so I sent an email to my colleagues sharing that my name is actually pronounced "Dilpreet Kaur" (Dhil-preeth "core") and gave them tips on how to practice it.
While I can't quantify the impact, I can say that something as simple as me owning how to say my name correctly has led to countless people reaching out to share similar experiences. I hope it's allowed other people to feel they aren't alone and they too can share how to pronounce their name, or whatever else is important to them. This may seem like a small thing to some, but the impact of knowing that people that you work with actually care to learn about you, and what's important to you, is huge.
Do you have tips/advice on small actions to bring inclusivity into the everyday?
Anyone can embrace I&D in the everyday as long as they come with the spirit to listen and learn. I find having a one-on-one conversation with someone new is the most impactful. And when you feel like you can do more, that's when you join a group — internally and externally — to expand the reach of how you're learning.
I&D at Clorox
To live our purpose and values, we must build a workplace where every person can feel respected, valued and fully able to participate in our Clorox community. We aim to lead by example, at every level within the company, and to continually challenge ourselves to do better. Learn more about our inclusion and diversity efforts here.