Learning Lessons From Flint
By Alexis Limberakis, Senior Director, Environmental Sustainability, The Clorox Company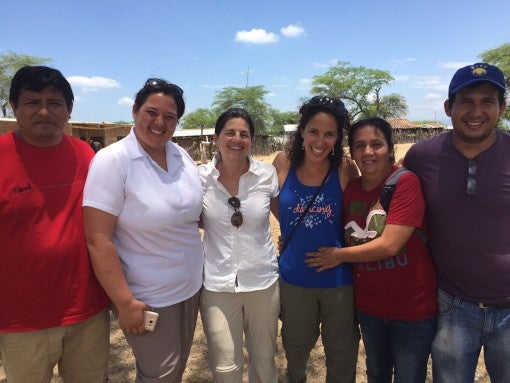 The recent stories from Flint, Michigan, involving the water supply and our nation's aging infrastructure are bringing the issue of safe water and the related human toll closer to home. We've gotten a glimpse at what life is like without safe water at the end of a tap — something Americans typically take for granted but is an everyday reality for one in 10 people around the world.[1]
This year's World Water Day marks the five-year anniversary of my very first visit to Peru, when we were taking our first steps in the Clorox Safe Water Project. Back when we were just engaging potential NGO partners, the Peruvian Ministry of Health and our Clorox Peru business team about the concept, we toured some water-challenged areas around Lima that could serve as potential pilot communities. At the time, I was struck by the struggles people still had in the 21st century with access to something so basic and fundamental to human life as safe water, which until recently we hadn't thought twice about in most parts of the U.S.  Of course, I'd read the statistics, seen videos and spoken to many experts in the field in developing our approach for getting involved, but there was nothing like seeing it firsthand to get you hooked on being part of the solution. Seeing the global water challenge in person changes you. Each time I return to visit our project communities, now 21 in total as we've achieved our expansion goal of reaching 25,000 people, I am viscerally reminded of why this is the most meaningful work of my career.
And each time I return to the U.S., exhausted and exhilarated, and share photos and stories of my latest visit, I get lots of head nods and positive affirmation of the work we are doing. This time, though, I think the reaction may be a little different. As Flint and other communities have struggled with safe water, the issue has become a little more concrete in our minds as it's put into a first-world context.
My hope from all this is not that Americans will focus just on addressing our own water challenges — a tall order in itself — but that it will spark more engagement and conviction to solving the global issue of access to safe water, once and for all.
[1] http://www.who.int/water_sanitation_health/monitoring/jmp-2015-update/en/. Retrieved March 15, 2016.