Improving Mental Health Treatment of Foster Youth
By Jessie Conradi with East Bay Children's Law Offices
Jessie Conradi is an Equal Justice Works Fellow, sponsored by The Clorox Company and Kilpatrick Townsend & Stockton LLP.  Youth and families are a focus of much of Clorox's Legal Department pro-bono work, and The Clorox Foundation has a long history of supporting Oakland-area youth. This is the second time Clorox has sponsored an Equal Justice Works Fellowship to help at-risk youth in Alameda County.  Equal Justice Works is the largest post-graduate legal fellowship in the country.
John was placed in foster care when he was 7 years old after being abused by a parent.
He moved in with foster parents in another city after lengthy interviews with police and social workers. He started a new school. He tried to resume his normal life.
Before too long, John began acting out. He was angry because he'd been removed from his parents. He was lonely because he was in a new home and going to a new school. He was scared because of the trauma he had suffered and all the strangers asking him about what had happened.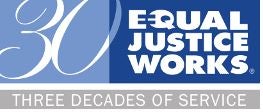 Lacking coping skills, John hit his foster parents, fought with other children at school and talked about not wanting to live anymore.
Overwhelmed by his behavior, the adults in John's life decided to hospitalize him. He was placed on psychotropic medications to treat his newly diagnosed PTSD and depression.
The medications calmed John for several weeks, but negative behaviors returned along with new side effects from the drugs that impacted his ability to stay awake in school. Eventually, John's foster parents could no longer handle him.
So began a string of placement changes, from foster homes to group homes. With each location change came a change in therapists, psychiatrists, prescriptions and schools. John felt more isolated and hopeless with each move, and his treatment became less and less effective.
The problem of foster youth and mental illness
John's story is an amalgamation of the experiences of many foster youth who suffer mental illness.
The attorneys, social workers, therapists, doctors and other adults in the lives of these children are devoted, but often limited in their work due to high caseloads and children's relocations. Medications serve as a "quick fix," altering children's behavior without treating the underlying mental health conditions.
The mental health treatment of foster youth gained attention after publication of Karen de Sá's six-part series in the San Jose Mercury News "Drugging our Kids."
These articles influenced California to pass new laws to curb over-prescribing to foster youth. Additionally, California completed an audit of the use of psychotropic medication in foster care and found that the state and counties had "failed to adequately oversee the prescription" of these medications.
Legal representation to address mental health of foster care youth
California law authorizes the state to act as a child's parent when he or she is removed from the home. An attorney is appointed to represent the child's interest in subsequent hearings.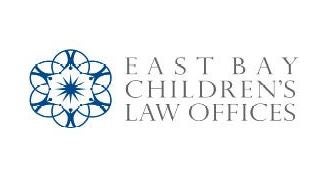 The attorneys at East Bay Children's Law Offices represent nearly all of the approximately 2,000 Alameda County youth in foster care, including in their court hearings, where crucial decisions regarding mental health treatment and requests for psychotropic medication are often made.
The children's attorneys are often required to weigh in on mental health-related decisions, even though they don't necessarily have substantial mental health training.
Recent laws have provided for additional treatment services for foster youth, but translating the policy intent into on-the-ground implementation can be slow and confusing.
Working to bridge the gap
To bridge this gap between mental health treatment and legal services for foster youth, I recently began a two-year Equal Justice Works Fellowship with East Bay Children's Law Offices.
My project, which is sponsored by The Clorox Company and Kilpatrick Townsend & Stockton LLP, has a threefold focus:
Provide direct representation in cases involving youth with high mental health needs
Train key stakeholders that work with foster youth to implement recently passed legislation 
Collaborate with other Alameda County and statewide agencies to address systematic barriers to foster youth receiving proper treatment
Mental health issues can be nebulous and challenging. This Fellowship merges legal advocacy with my love of working with youth and my background in mental health.
Since starting this project, I have begun working with clients, attending community meetings addressing mental health treatment services, collaborating with a dozen or more providers and reviewing psychotropic medication requests to determine if they meet legal standards.
For a client like John, having a mental health attorney would ensure that he receives the mental health treatment to which he is legally entitled and that's appropriate for his condition.
Jessie Conradi holds a law degree from Golden Gate University School of Law and a Master of Social Work from The Catholic University of America. Jessie is an Oakland, California, native and can be found running in the Redwoods in her free time.