Clorox's Safer Today Alliance Enhances Safety Outside the Home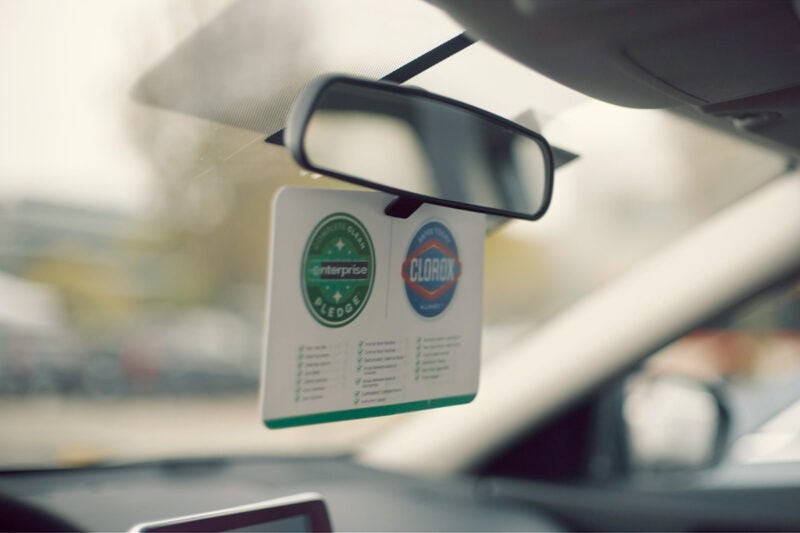 More than a year into the COVID-19 pandemic, people around the world are eager to return to the places and activities they love – safely.
That's why Clorox has created the Safer Today Alliance. We're extending our 108-year commitment to helping people keep safe and healthy homes to public spaces so that people can feel more secure as they return to their new normal.
The pandemic has raised expectations of cleanliness and personal safety outside the home. In response, we've teamed up with health and wellness experts from the Centers for Disease Control (CDC) Foundation and Cleveland Clinic to provide guidance on increased safety measures for shared spaces. The Safer Today Alliance will promote research and innovation to help enhance public health and safety outside the home, now and beyond the COVID-19 pandemic.
The Alliance is providing guidance to a number of America's leading companies, including United Airlines, Uber, Enterprise Holdings and AMC Theatres. These companies will use Clorox® disinfecting products and our expert advice for cleaning and disinfecting. In addition, the CDC Foundation will provide partner companies with public health best practices for education and COVID-19 prevention while experts at Cleveland Clinic will help support them in the development of their enhanced safety protocols.
Through a $1 million grant to Cleveland Clinic, our commitment to public health also supports science-backed research that will help inform future public health best practices and strategies. Clorox also gave a $1 million grant to the CDC Foundation Emergency Response Fund to help extend and support the organization's COVID-19 response.
Learn more about our work to help instill confidence in returning to shared spaces here.