CloroxPro™ Delivers on Our Public Health Mission to Drive Good Growth
By: Lynda Lurie, Director – Marketing, CloroxPro
Clorox Professional Products Company is pleased to announce the launch of our new brand, CloroxPro, and its new tagline: 'Where clean means everything.'
This unifying brand encompasses all our industry-leading healthcare and commercial-cleaning products. It breaks down barriers internally and externally, puts customers at the center of everything and creates both growth opportunities and market differentiation by making a real difference in people's lives. It honors the professional cleaning industry to create cleaner, healthier and safer shared spaces..
The evolution to CloroxPro is deeply rooted in our company's commitment to public health and guided by our pursuit of good growth — growth that's profitable, sustainable and responsible.

Here's how:
Enabling community in cleaner, healthier shared spaces
Illnesses and outbreaks have always been a risk in communal settings, but in today's fast-moving, global world, an outbreak anywhere can threaten health everywhere.
In shared spaces, illnesses and infections multiply quickly, creating ripple effects felt at individual, facility and community levels.
Every year, the flu virus alone causes thousands of illnesses and deaths, millions of missed days of school and work, and billions of dollars in lost productive time.
It doesn't have to be this way. In many cases, the infections and outbreaks that affect hospitals, schools, businesses and communities can be prevented. And CloroxPro can help.
Our products are used every day to protect public health by killing germs that cause infections and illnesses in hospitals, schools, workplaces and homes all over the world. Built on more than a century of cleaning and disinfecting expertise, CloroxPro is uniquely positioned to help reduce the burden of illness in the many shared spaces where we come together to work, learn, play, travel, socialize and heal.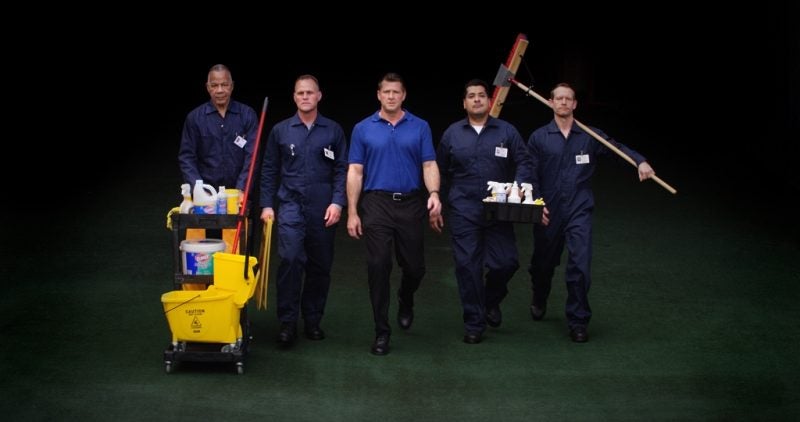 Doing well by doing good
The new CloroxPro brand reflects our company's deep commitment to public health and to the professionals who work tirelessly to keep communal spaces healthy. In the places where clean means everything — daycare centers, office buildings, hospitals and more — CloroxPro and its robust portfolio of products helps reduce the burden of illness so people can thrive.
CloroxPro products play a critical role in public health by killing infectious microorganisms, helping prevent infections from occurring and stopping infectious diseases from spreading. This protects human health and protects against the financial consequences of disease. It also reduces the amount of antibiotics used, helping to stop the spread of drug-resistant microorganisms.
With CloroxPro, we are redefining what's possible in shared spaces by creating cleaner, healthier environments where communities come together and realize the positive potential of our connected world.
Over the next year, the new CloroxPro brand and visual identity will come to life in a variety of ways, from a new logo and updated packaging to our new website, www.CloroxPro.com.
The look and feel of advertising campaigns and our presence at trade shows and industry events will also reflect the new unified brand.
For more information about CloroxPro and our commitment to enabling healthier lives in healthier spaces, visit www.CloroxPro.com.