A Brita XPRIZE to Change the World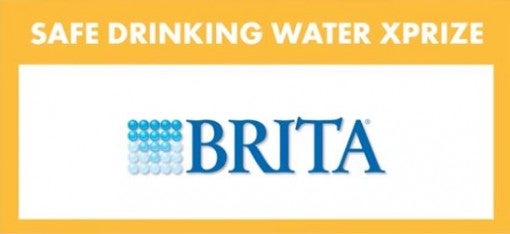 The Clorox Company is an XPRIZE Visioneer.
That means our Brita® brand's sponsoring one of nine teams vying to design the next XPRIZE, a global competition to incentivize entrepreneurs to solve some of the world's most massive problems.
The Brita team's designing a prize for universal access to safe water, always — no small feat given nearly 900 million people worldwide lack regular access to safe drinking water.
"As we continue to transform our culture to seek out bold decisions and transformational ideas, we certainly weren't going to pass on an opportunity to work hand-in-hand with some of the world's most innovative entrepreneurs and scientists — particularly on a cause that can honestly transform the health of the world," said Nick Vlahos, Clorox EVP and COO – Household, Lifestyle and Core Global Functions.
Other teams are sponsored by the likes of Lowe's, Caterpillar, ANA (All Nippon Airways) and Deloitte.
What's XPRIZE, you wonder? This 5-minute video explains XPRIZE, and also this new Visioneering approach to determining the next prize.
Uniquely Clorox
The Brita XPRIZE Visioneer team is unique among the competitors because it includes two Clorox employees — Amanda Facelle (Marketing) and Adam Pettler (R&D). Other companies sponsoring a Visioneer team have not embedded employees, thereby potentially missing out on the exposure to the "exponential thinking" that's an XPRIZE hallmark.
Erby Foster, director – Diversity & Inclusion at Clorox, is also a member of the XPRIZE team. "We're leveraging our employee resource groups and external partnerships to bring diverse cultural insights that, when combined, help create a more comprehensive solution to providing universal access to safe drinking water, always," he said.
The Brita-sponsored team will present its contest design in late September as part of the XPRIZE Visioneers summit. There, a panel of celebrities, activists and big thinkers (think Ashton Kutcher, Pharrell and Elon Musk) will decide which of the nine Visioneer teams will be crowned as the next global XPRIZE competition.
Join the fight
Turns out that popular support plays a part in the competition, so help us get out word of what our Brita XPRIZE Visioneer team is doing.
Be sure to use the hashtags #SafeWaterXPRIZE and #Visioneers2016