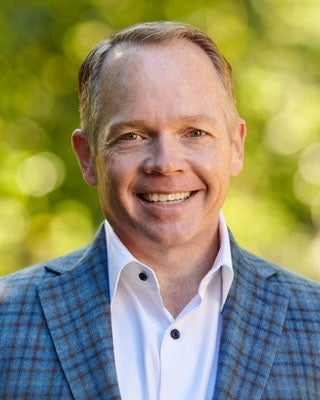 Matt Gregory
Senior Vice President and Chief Customer Officer
Matt Gregory is senior vice president and chief customer officer of The Clorox Company, responsible for the global sales function. He assumed this role and joined the Clorox Executive Committee in October 2021. Additionally, he continues to serve as general manager of Health and Beauty, providing executive oversight of the company's personal care and vitamins, minerals and supplements businesses.
Previously, Gregory led the Burt's Bees business and had executive oversight of the Better Health VMS business as vice president and general manager – Health and Beauty. Before that, he was vice president and general manager – Burt's Bees. Some of the other leadership positions he has held have included vice president and general manager – Kingsford; vice president of sales – Specialty Division; director of sales – Walmart U.S.; and director of sales – Cleaning Division. His career at Clorox began in 2004, when he joined the sales organization.
Prior to joining Clorox, Gregory worked at The Procter & Gamble Company and held several positions is sales management as well as market strategy and planning during his eight-year tenure.
He currently serves on the strategic advisory committee for the Inter-Faith Food Shuttle in Raleigh, North Carolina, and is a former member of the board of directors of the Natural Products Association.
Gregory received his undergraduate degree in economics from The University of Tennessee, Knoxville.