Meet the Change Maker: Paul Escajadillo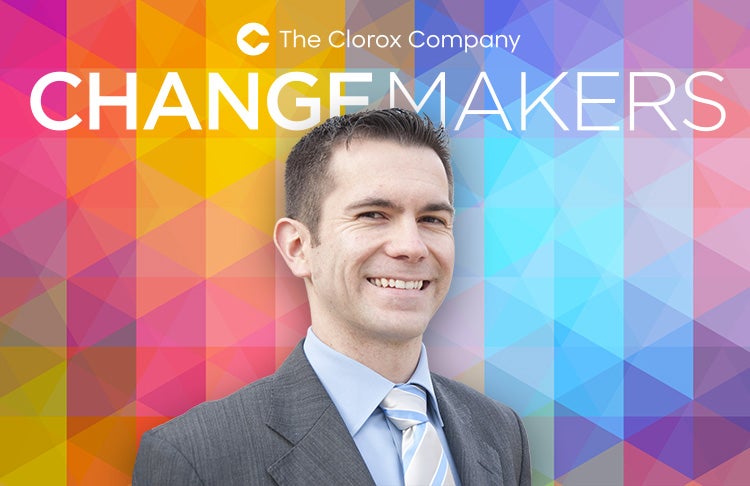 The Clorox Change Makers initiative spotlights people who actively celebrate diversity and create a more inclusive culture, making a positive impact on our business and culture. This week we focus on Paul Escajadillo, a national account manager on the sales team.
A Mexico-born immigrant to the U.S., Paul had a desire to give back to his adoptive country. After graduating from college, he became a U.S. citizen the following month and then enlisted in the U.S. Army the following day, deploying four times in seven years. Through these experiences, he learned about leadership and the value of bringing different people together for a common goal.
Can you share how you think about inclusion and diversity and what it means for you?
My background helps me connect to others. I can share my experiences, educate others, and help take away the stigma and labels. We often bucket people into groups and assume they think the same way, but in reality we're all unique and complex with a broad set of experiences that make us individuals.
I also like that Clorox talks about inclusion before diversity. We need to first build a culture where people can be open, comfortable and accepted for their differences.
Can you tell me about an accomplishment on the VetNet (veterans) ERG that you're proud of?
As I shared, we're all complex, multifaceted individuals made up of many identities. I'm really proud that VetNet has embraced this intersectionality and partnered with many of the ERGs at the company. This included working with our BELIEVE (Black) and HOLA (Latin/Hispanic) ERGs to showcase famous veterans who identify as part of those communities. It's also been as simple as asking veterans or people with veterans in their families to share their stories. It's been a great way to bridge connections between people who otherwise may not cross paths, and to learn and grow.
I'm also proud that we have veterans across nearly every function and role at Clorox.
How have you seen your I&D work help a business?
In 2019 members of the VetNet ERG worked with our Kingsford business to consult on a special veteran bag we made exclusively for Dollar General. We were able to immediately provide feedback to ensure it was authentically representative of veterans.
Do you have tips/advice on small actions to bring inclusivity into the everyday?
Don't be afraid to ask questions and be aware that your worldview is most likely not as commonly held as you think. Be comfortable with being uncomfortable and always assume good intent. Also, there's a misconception that getting involved in an ERG is a huge time commitment, but you can learn so much and make an impact even with 30 minutes.
I&D at Clorox
To live our purpose and values, we must build a workplace where every person can feel respected, valued and fully able to participate in our Clorox community. We aim to lead by example, at every level within the company, and to continually challenge ourselves to do better. Learn more about our inclusion and diversity efforts here.