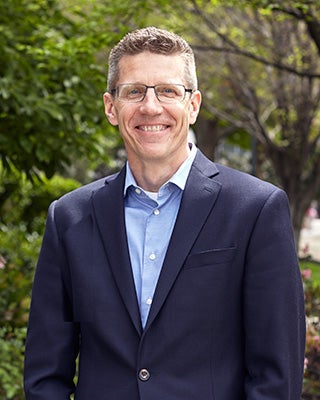 Kevin Jacobsen
Senior Vice President and Chief Financial Officer
Kevin Jacobsen was named senior vice president – chief financial officer effective April 1, 2018. In this role, he is the senior executive responsible for Clorox's financial activities, including accounting, reporting, internal controls, treasury, tax and investor relations.
Jacobsen previously served as vice president – Financial Planning and Analysis, a role he assumed in November 2011. Other positions he has held at Clorox have included vice president – Finance, Business Development and International; vice president – Finance, Specialty Division; as well as finance management positions for the Kingsford, Cat Litter and Brazil businesses and the Product Supply Organization.
Before joining Clorox in 1995, he spent five years working for General Motors Corporation in numerous finance and accounting roles based out of New York.
A native of Northern California, Jacobsen holds a bachelor's degree in finance from the University of California, Riverside and a master's degree in finance from the University of Rochester's Simon School of Management.