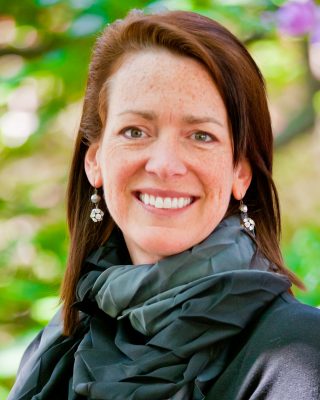 Dawn Willoughby
Executive Vice President and Chief Operating Officer
Dawn Willoughby was named executive vice president and chief operating officer of the company, responsible for corporate strategy and overseeing the International Division as well as the Burt's Bees® and Renew Life® businesses, effective April 2017. In addition, she is responsible for the company's five core global functions: Marketing, Sales, Product Supply, Research & Development and Information Technology.
Before assuming her current position, Willoughby was executive vice president and chief operating officer – Cleaning and International, including responsibility for the company's corporate strategy and Professional Products business. 
Previously, she held numerous other senior management roles with the company. She was senior vice president – general manager, Cleaning Division, with responsibility for the Laundry and Home Care business operating units; vice president – general manager, Home Care, with responsibility for eight core brands, including Clorox® disinfecting wipes, Pine-Sol® cleaners, Formula 409® and Tilex® cleaners and other home care products; and vice president – general manager, Glad Products. In that role, she helped lead the business unit's focus on sustainable waste management, including breakthrough innovation around stronger trash bags that use significantly less plastic. She also served as vice president – Sales Planning with responsibility for the company's Litter, Food, Charcoal, Auto and Brita® businesses. She joined Clorox in 2001 as a planning manager on a cross-functional team that drove process improvement across the company.
Prior to joining Clorox, Willoughby spent nine years with Procter & Gamble, where she held several positions in sales management in the Minneapolis, Denver and Los Angeles markets. In her last assignment with P&G, she worked on the Global Business Unit for the Food & Beverage business.
Willoughby has held numerous board positions within the consumer packaged goods industry and for area nonprofits. She was named a director of the J.M. Smucker Company in 2017 and is a member of the board of directors of the Grocery Manufacturers Association's Industry Affairs Council and the Alameda County Community Food Bank, where she currently serves as board chair. Previously, she was on the board of directors of the American Cleaning Institute and the East Bay SPCA, spending two years there as board chair.
She was named one of the most influential women in the Bay Area by the San Francisco Business Times in 2013.
A native of Michigan, Willoughby holds a bachelor's degree in sports management from University of Minnesota and a master's degree in business administration from University of California – Los Angeles Anderson School of Management.