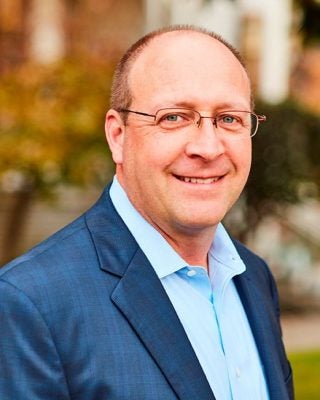 Andy Mowery
Senior Vice President and Chief Product Supply Officer
Andy Mowery was named senior vice president and chief product supply officer in December 2017, responsible for product supply globally. He was appointed to the Clorox Executive Committee at the same time.
Before assuming his current position, Mowery served the company's Product Supply Organization in various roles. He spent more than three years as vice president — Global Product Supply Operations, overseeing planning, manufacturing, logistics and operational services, including quality, engineering, and safety and environmental. He started with the company in 2009, serving first as vice president — Global Strategic Sourcing and then in 2011 assumed additional responsibility for supply chain strategy.
Mowery joined Clorox after more than 20 years in supply chain roles at Johnson & Johnson. During his tenure at J&J, he worked in a number of its companies and business sectors as well as in corporate functions. Earlier in his career, he helped Grant Thornton LLC create a Supply Chain Center of Excellence.
He is a member of Clorox's Compliance and Ethics Committee as well as executive sponsor of the company's employee resource group for veterans.
A native of Buffalo, New York, Mowery holds an MBA from Villanova University and a Bachelor of Science degree in quantitative business analysis from Penn State University.