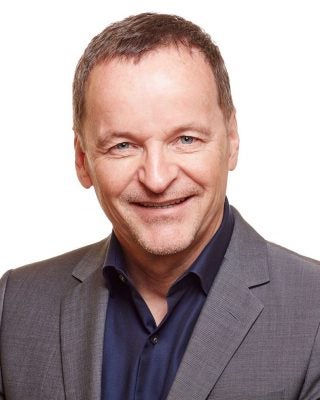 Benno Dorer
Chair and Chief Executive Officer
Benno Dorer has served as chief executive officer of the company since November 2014 and was appointed chair of the board in August 2016. Prior to becoming CEO, Dorer was executive vice president and chief operating officer – Cleaning, International and Corporate Strategy since January 2013, with responsibility for the Laundry, Home Care, and International businesses as well as Corporate Strategy and Growth. He previously served as senior vice president – Cleaning Division and Canada from 2011 through 2012, senior vice president – Cleaning Division from 2009 to 2011, and vice president and general manager – Cleaning Division from 2007 to 2009. Dorer joined Clorox in 2005 as vice president and general manager – Glad® Products. Prior to that role, he worked for The Procter & Gamble Company for 14 years, leading the marketing organization for the Glad Products joint venture since its inception and holding marketing positions across a range of categories and countries.
Dorer serves as a director of VF Corporation (2017 to present). He also serves as the vice chair of the executive committee of the board of GMA (Grocery Manufacturers Association). 
Dorer's leadership experience and his in-depth knowledge of the consumer packaged goods industry, the Clorox businesses and his leadership in developing the company's 2020 Strategy and its new IGNITE strategy enable him to provide valuable contributions with respect to strategy, growth and long-range plans. Additionally, his extensive international background provides him with a broad perspective on international customer and consumer dynamics and business strategy.