Message from Michael Holly
Vice President Global Strategic Sourcing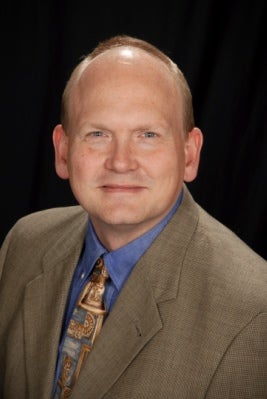 At The Clorox Company, we have a long history of delighting consumers with a diverse portfolio of brands while delivering on our commitment to make a positive impact in the communities where we do business.
It takes the dedication of our internal team members and our external business partners working together to deliver great results. We deeply value the relationships we've built with existing suppliers and continually strive to find new suppliers that will allow us to improve and better compete in the market.
Our Global Strategic Sourcing organization is keenly focused on building supplier relationships with firms that share our commitment to fairness, safety, innovation, sustainability and ethical business practices. If you would like to be considered for future opportunities with Clorox, it is important to understand our values and ensure alignment with our principles and commitments as outlined in the Clorox Business Partner Code of Conduct. Please take the time to read the code thoroughly, and ensure you understand Clorox's expectations of you as a business partner.
Another fundamental imperative for Clorox is continuing our support of supplier diversity. We drive diversity and inclusion of experience, gender and thought within our supplier base by including firms owned by minorities, women, service-disabled and veteran-owned business enterprises as well as gay, lesbian, bisexual and transgender business owners in the U.S. and Puerto Rico. We've made great strides in recent years in expanding the diversity of our suppliers and will continue that effort moving forward.
Finally, in addition to the sustainability and responsible sourcing principles detailed in our Business Partner Code of Conduct, Clorox has general sourcing principles that guide the daily activities of all our sourcing professionals. These will help prospective business partners understand how business is sourced and awarded at Clorox.
We look forward to engaging with new, qualified suppliers, and we appreciate the many existing suppliers who contribute to our success every day.