Sustainability in Our Products and Packaging
When we formulate, manufacture and package our products, we keep people and our planet in mind. We strive to use ingredients and packaging that are more sustainable, including materials that are recyclable and compostable. Ultimately, our goal is to deliver high-quality products that make everyday life better, every day and minimize the impact on our planet. When it comes to the amount of materials that go into our products and packaging, we believe that less is more. We're always trying to find ways to reduce the overall volume of materials, increase the sustainability of our materials, and minimize the impact left behind after our consumers use our products. That way, we can help reduce the footprint and resource intensity of our products. In fact, Clorox's signature sustainability goal for our IGNITE strategy aims to reduce by 50% the virgin plastic and fiber in our packaging by 2030.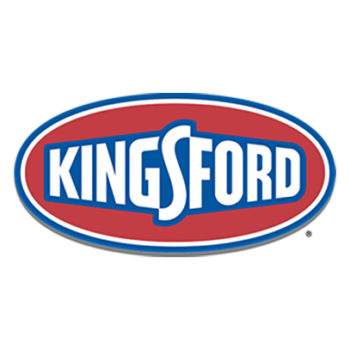 Kingsford
A Leader in Responsible Charcoal Manufacturing
The Kingsford Manufacturing Company has supplied consumers with high-quality charcoal products since the 1950s. Over the years, we've taken many steps to ensure we operate in an environmentally responsible manner. Today, Kingsford® charcoal is the leading U.S. charcoal brand, and we're an industry leader in environmental controls and sustainability for charcoal manufacturing.
We use state-of-the-art air-emission controls for our wood-charring operation. We also use dust collectors and equipment systems such as enclosed conveyors and storage tanks to minimize emissions.
We reuse the energy created during the wood-charring process. This energy is used in the form of heat to dry the waste wood and finished charcoal briquets, as well as to power steam generators used for other manufacturing operations. We also recycle recovered dust and briquets broken during manufacturing. Process water is contained and reused in the manufacturing operation.
Kingsford® charcoal manufacturing facilities purchase waste wood for charcoal production from area wood products businesses, thereby diverting it from the waste stream. In addition, we do extensive personnel training in environmental compliance, and have a dedicated environmental team that meets frequently to provide compliance leadership.
Environmentally conscious consumers wondering whether it's better to use charcoal or gas when grilling can feel good about using Kingsford® charcoal products. The ingredients in our charcoal briquets come primarily from renewable sources. When you use a gas grill, on the other hand, you're using nonrenewable fossil fuels that can't be replaced.
The breakthrough technology of Kingsford® charcoal with SureFire Grooves® reduces the amount of raw materials necessary to make a charcoal briquet while delivering a product performance improvement — a briquet that is ready faster and lasts longer than the original product.