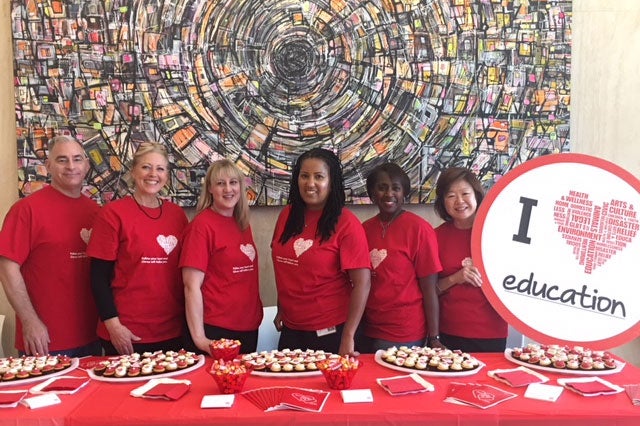 Employee Volunteerism and Workplace Giving
Clorox employees are at the heart of our philanthropy. They generously contribute their time, money and passion to causes important to them — and Clorox rewards employees' efforts by matching their donations and contributing to organizations where they volunteer the most.
In calendar year 2017, employees donated more than 101,000 hours of their time to hundreds of local nonprofits, a financial equivalent of $2.5 million. The year ended with 44 percent of eligible employees participating in GIFT, our annual employee-led charitable giving campaign. Together with a matching contribution from the foundation, employees contributed more than $5 million to support around 3,500 nonprofits.