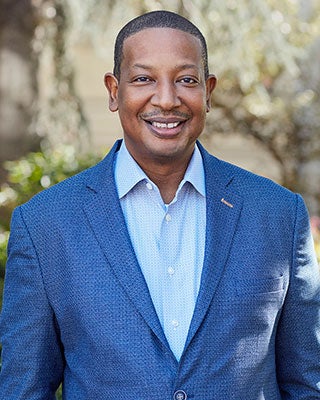 Troy Datcher
Senior Vice President and Chief Customer Officer
Troy Datcher was named senior vice president and chief customer officer in February 2019. In this role, he has responsibility for the company's worldwide sales organization.
During his combined 20 years with the company, Datcher has held many positions within the Sales function. Most recently, he served as vice president – sales planning, Cleaning/Specialty and sports marketing, with responsibility for development and deployment of customer business plans. Before that, his roles included vice president – corporate capability development and sports marketing as well as director of sales planning – Glad and Brita Products Division. He joined Clorox in 1999 as a region sales manager for the Specialty Division and later assumed responsibility for the company's automotive business.
In addition to his experience at Clorox, Datcher spent three years as sponsorship and marketing director for JTG/Daugherty Racing. He began his career at The Procter & Gamble Company, where he held several roles of increasing responsibility over a nine-year period. 
Datcher serves on the board of trustees for Gettysburg College, is a member of the board of The Clorox Company Foundation and is a member of the Executive Leadership Council. He was appointed chair of the East Oakland Youth Development Center Foundation in 2021.
A native of Vincent, Alabama, Datcher holds a bachelor's degree in political science from Gettysburg College in Gettysburg, Pennsylvania.