Contributing to World Health
By Sheila Kimball – Sales Specialist, Clorox Professional Products Company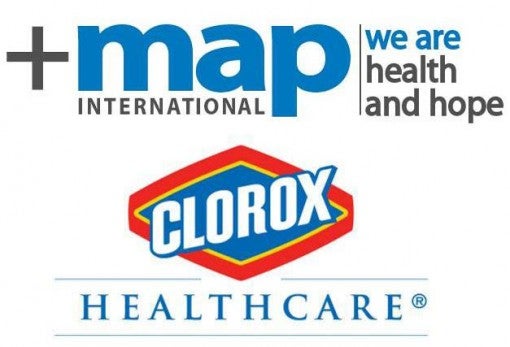 Aplicare, part of Clorox Healthcare, is proud to support MAP International and the fight to improve world health.
MAP International is a global health organization that partners with people living in conditions of poverty to save lives and develop healthier families and communities.  It was established in 1954 by the late J. Raymond Knighton, who worked with medical missionaries around the world.  Since its founding, MAP has delivered over $5 billion in medicines and medical supplies to those in need. It serves more than 10 million people in 100+ countries each year.
MAP International contacts Aplicare when it needs specific medical products. Whenever possible, Aplicare meets these requests, also providing surplus products, discontinued products or products nearing their expiration date we won't be able to sell.
Our relationship with MAP International dates back to August 2011, when we made our first donation to help individuals in need in South Africa, Central America, South America and the Caribbean. Since then, Aplicare has contributed over $100,000 worth of skin antiseptics and personal care products.
Aplicare's skin antiseptics help prevent infection, which can save lives. Our personal care products provide body and hair cleansers to keep patients clean and free from contamination.
Since we partnered with MAP International, our products have also been shipped to West Africa, Asia Central, Eastern Europe and the Newly Independent States of the former Soviet Union. In September 2015, a sizable donation shipped to the Dominican Republic, Guatemala, Honduras, Haiti, Liberia, Moldova, Nicaragua, Romania and Ukrainan SSR. We made our most recent donation to MAP International on April 4, 2016.
Coordinating these donations on behalf of Aplicare and Clorox has given me a greater appreciation for how our products help others globally as well as within our own country. There's great satisfaction in knowing that a product we had difficulty selling due to surplus or an impending sell-by date can still provide such wonderful benefits.
Doing the right thing is a core Clorox value. Donating great products to people in need around the world allows individuals outside Clorox to see the company's genuine commitment to helping communities around the world, and that goodwill exponentially increases the personal value of doing the right thing.